Shortcode – Testimonial Boxes
Hair transplant treatment was done very good in Dermasculpt clinic , this is my 2 nd visit to the clinic for my hair treatment and I am very happy with result that made me look good again, I thank Doctors for understanding my concern and treated me for the same with best treatment .
Thank you Team.

Pawan
Hair Transplant
I have under gone hair transplant surgery in Dermasculpt hair and skin clinic 6 Month back and i have got very good result in just 6 month, i can see that the implanted hairs are growing back well ,and it is good to see me back with my NEW LOOK .THANK YOU DERMASCULPT .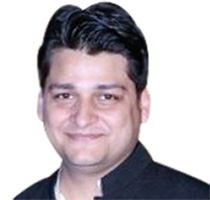 Harsh
Hair Transplant
I met with an accident 8 months back and got damaged my skin under my eyes .I got it treated with Dr. Deepak he did scar excision surgery for me and its 4 months now my skin has been lightened now ,scar is much better..thanks to Dermasculpt Skin Clinic
Mani
Scar Treatment
I have done full body laser in Dermasculpt skin clinic . and I have got excellent result in just 2 session of the treatment and the cost was also reasonable. I thank the doctor for the wonderful service .

Shwetha
Laser Hair Treatment